The Canna Nurse Show
Our friends Joyce Gerber and Amie Searles from The Canna Mom Show wanted to share her thoughts about Project Hope: A Bong for Mom. We hope you enjoy!
A Bong For Mom
I am grateful I had the opportunity to be on these ladies podcast twice sharing information on our favorite plant to bring hope and healing.
Joyce Writes ….
"Good Morning Friends!
Thank you for joining my project of hope, I'm heartened by your company. Amie and I want every guest who has shared their canna story on The Canna Mom Show to join us in the A Bong For Mom campaign. This is going to be fun and we don't want anyone to be left out. So take a look on The Canna Mom Show website and if you see a friend who isn't on this email list, encourage them to join us soon!
So before we begin our friendly competition to win the infamous Bong Quilt, I wanted to share a story of what the quilt means to me and, of course, a picture of it. We are encouraging more founding guests to join our campaign, you can begin introducing #ABongForMom and #BongForMom to your communities and groups.
The Bong Quilt
I've been thinking about the ways we're tearing each other apart, and how I can do something to stop it. Our world feels broken and fraying at the seams but I don't have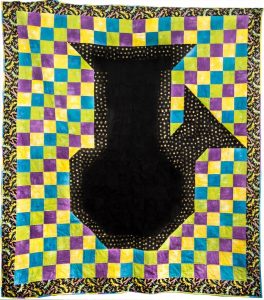 the stature to change much. My life's small and traditional, I'm a stay-at-home mom who listens to show tunes and likes quilting. But I do have this podcast so my voice has a space where I can explain how this old- fashioned thing that I do, quilting, holds the answers to some of life's biggest questions.
I find clarity in the process of creating my quilts, for me it's therapeutic and practical. It helps me relax, find purpose in my day, and then I get to give friends a gift that makes them smile. Lately I've been throwing myself into quilt projects to find a new path forward following a disappointment or failure. The religious faith I have in quilting exists because I've experienced the wonder of transformative creativity. It's something we can all use a little more of. During the hours alone with my fabrics, scissors and sewing machine, ideas bubble up that I didn't know I needed. Quilting requires a certain amount of intense focus for the measuring, cutting and stitching, but it's a habitual focus that also allows me to retreat into myself.
For me to create something beautiful for another I must quietly be me and be happy. By giving to others we always get something back, so it's selfish to be generous. That's the quilting answer to one of life's biggest questions, why we can't just be for ourselves.
So I'm hoping to bring you along with me. Although I believe in the importance of creativity, I'm mostly practical and disciplined. I am a hard worker but I fail, a lot, but I always keep going. And I'm middle-aged so I'm also angry. Are you too? But I'm a woman so that indignation I hold toward the unfair world can't really be expressed with physical or verbal outrage or I'm accused of hysterics.
So rather than express my feelings of failure and inadequacy, I've internalized and felt sadness. But I don't let the sadness me from much, although each time it gets a little harder. The persistence I've shown to find myself at this place, a maternal voice of a cannabis podcast, could be described as either crazy or heroic.
But here I am, and now I need your help to keep this going.
At the end of 2019 I left an employment situation because I was unable to assert my own agency. Although it was a victory, or sorts, this victory didn't feel sweet, just necessary. Turns out being a free agent can feel very lonely. During this time of trying to figure out what to do next, I made a quilt for my friend's daughter Grace. While working on that project I found the courage to move forward with The Canna Mom Show and I'll always believe the sadness I felt was lifted by the grace of that quilt.
I feel good about the podcast I've created since finishing Grace's quilt, and when my ultra-cool canna-sister, Amie Searles joined me on the cannabis carnival ride, things really got rolling. And we've met so many women in this industry and we are honored to be sharing all these stories with you.
But the thing is there is always a glitch, even the most perfect plan. For us, right now, it is finding our audience. So I went back to my sewing room and tried to figure out how to keep The Canna Mom Show going and build our audience.
And here it is, the Bong Quilt and the launch of our campaign #ABongforMom and #BongForMom.
I don't know how much change the Bong Quilt will make in the world, but I know it will make you smile. By giving some joy to your day I am, in my small way, sewing us back together. And the stories we are sharing are changing the way the world sees cannabis and women. If this is important to you then let me share the good news, this quilt could be yours because I know that what I give to you will give me so much back. Looking forward to having you all on the A Bong For Mom team.
As always, THANK YOU!
Joyce and Amie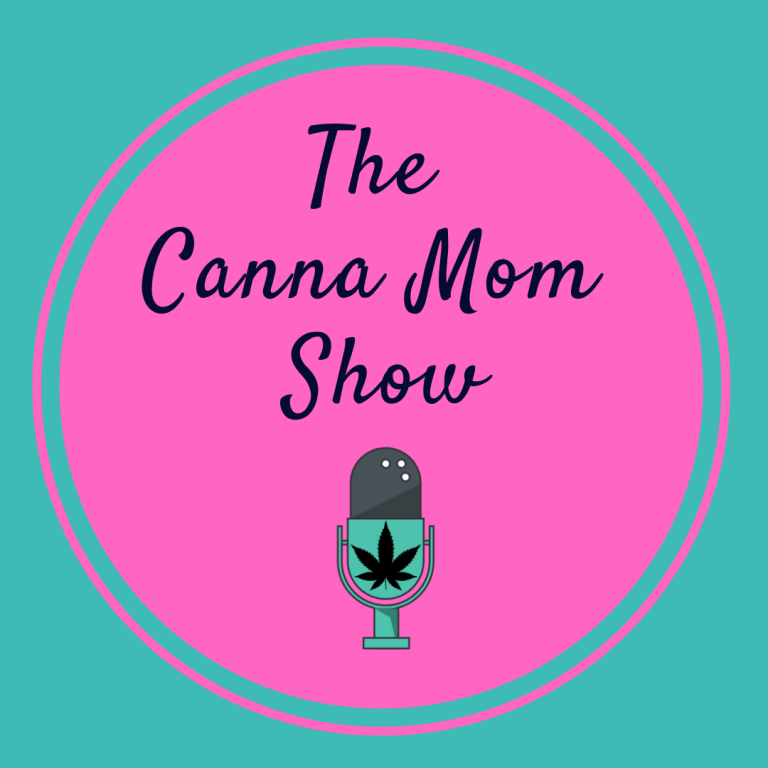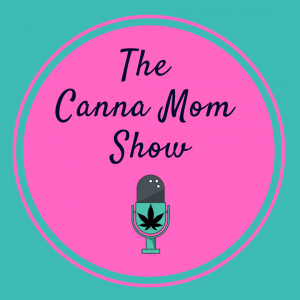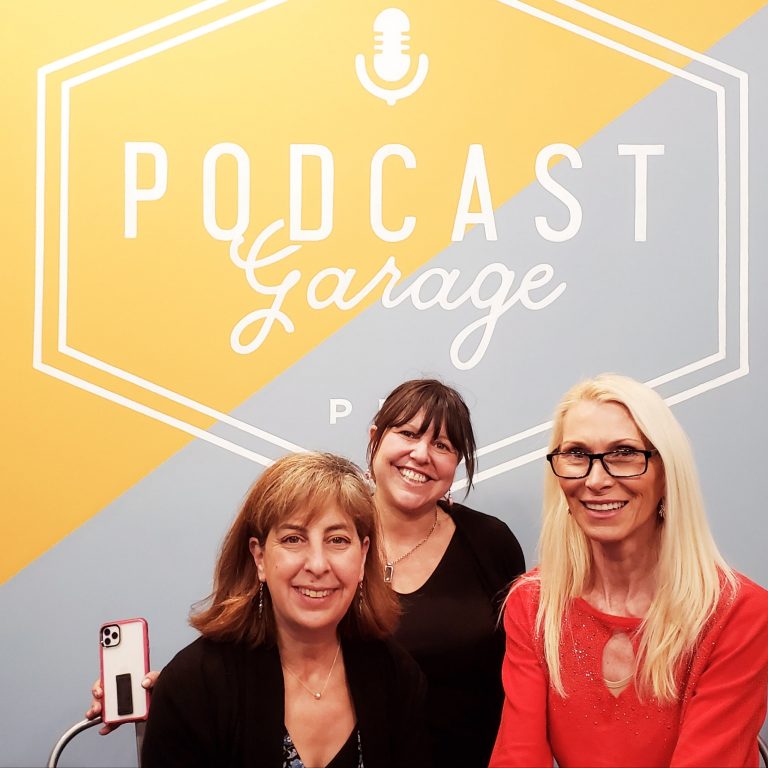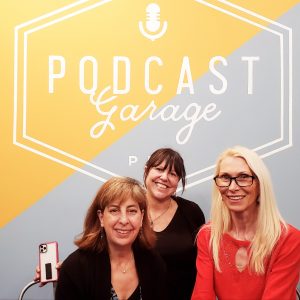 Sherri's Interview on The Canna Mom Show With Joyce and Amie