Sponsorship Opportunities via Media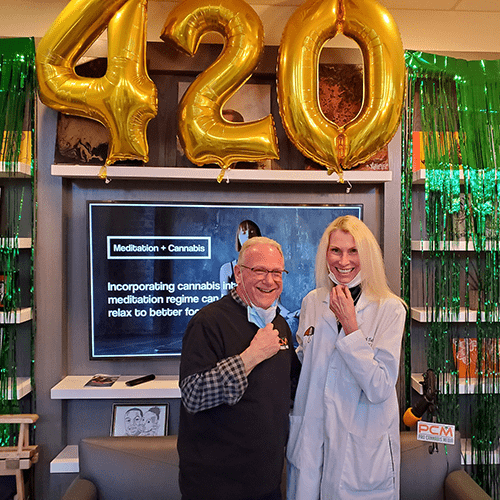 Recorded Interview with your CEO, founder, president or company employee to promote your business. The interactive interview includes questions to show the evolution of your company focusing on your mission, vision, passion and brand. We also allow you to provide us with questions that you would like us to ask so you and your company can shine.
Our award winning podcast will spotlight your company. Your contribution will help us to continue to create educational media for both patients and providers as well as offer discounts on our products and services.
Promote your company while supporting our mission to serve patients & providers. Our media team and The Green Nurse will record a live or recorded show at your place of business and/or at events such as:
What your company will receive:
Recorded 30 min interview with your branding
Broadcast on our social media platforms – Facebook, YouTube, Instagram, Twitter
Copy of the exact broadcast for your social media platforms & websites

Please contact us here to discuss this opportunity.
Purchase a Commercial & Spotlighting Your Business
Let us feature your business
Let us  showcase you and your business. We can co-create an advertisement for your business, organization or project on our show.  
Spreading good in our community
Let us profile your business and what your company is doing to help people in the community.  We want to help the smaller businesses have a bigger reach by profiling them based on what they are doing to help people live their best life.
The Boston Freedom Rally 2021
Watch
Green Nurse Sherri
speak to a large crowd at the Boston Freedom Rally. She takes this opportunity to thank the grass roots community.
Media Platforms Featuring Green Nurse Sherri
TSC Talks with Jill Woodworth
Green Nurse Sherri had the opportunity to speak with Jill Woodworth of TSC Talks. I shared my compelling story of healing with plant medicines and other integrative holistic modalities.
Please take some time and listen to the recording. I hope this will inspire you to take the next step in your healing process.
I just wanted to say that, I got to watch the podcast last night, and loved it! You really made our products shine, and I think the content was great for our audiences. Thank you again so much for having us on, it was a pleasure! We would love to continue to work with you and find other ways to collaborate together, and keep on educating on hemp!
I thoroughly enjoyed meeting you and being interviewed for your podcast.  It was an honor and privilege to get a chance to share some nitty-gritty details on DIY psychedelics, cannabinoid medicine, the cracked systems of care and TSC talks.  Your interview style was engaging, supportive and just plain awesome. Looking forward to future collaboration and thanks again for the wonderful opportunity to discuss "living our best lives"