A 501c3 Non-Profit
Serving Patients & Brand Partners
People are making great medicine. People are selling these medicines. But no one is interpreting how to use these as medicine for patients. That's what we do.
Hope - Inspiration - Growth - Healing
Holistic Caring Inc. is a 501c3 organization founded to provide free nurse line services to cannabis patients across America. We partner with leading dispensaries and CBD brands who make it all possible. Together we educate all who want to maximize their results with these new healthcare options.
People are concerned about safe consumption, and want to know how cannabinoids can help them reach their health and wellness goals. We provide the pathways and coaching to both patients and providers to improve outcomes. This medical doorway helps the industry provide better solutions directly to patients, enhancing our collective impact.
People want natural healing options, and have questions about how CBD fits in with everything else. Our mission is to relieve suffering and improve quality of life by educating and empowering patients to make informed decisions. Through our innovative ecosystem, we provide the necessary guidance to assist patients with their journey to optimal health and wellness.
Our vision is to improve patient outcomes through cannabinoid therapeutics and other progressive tools through our Green Nurse Approved vetted brands and free nurse line. We simplify and streamline how to optimize CBD and cannabis medicine for patients, while we help build the Medical Door for brands and dispensaries.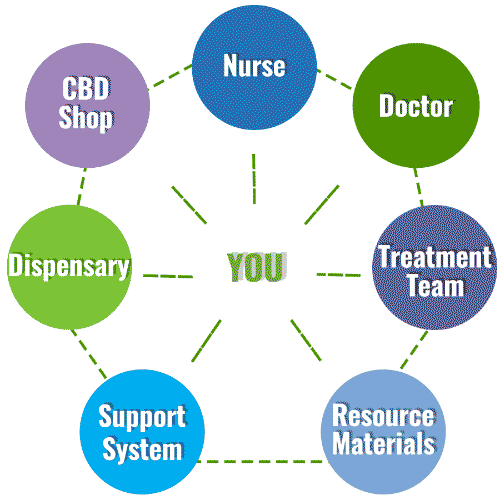 The Green Nurse Line at Holistic Caring Inc.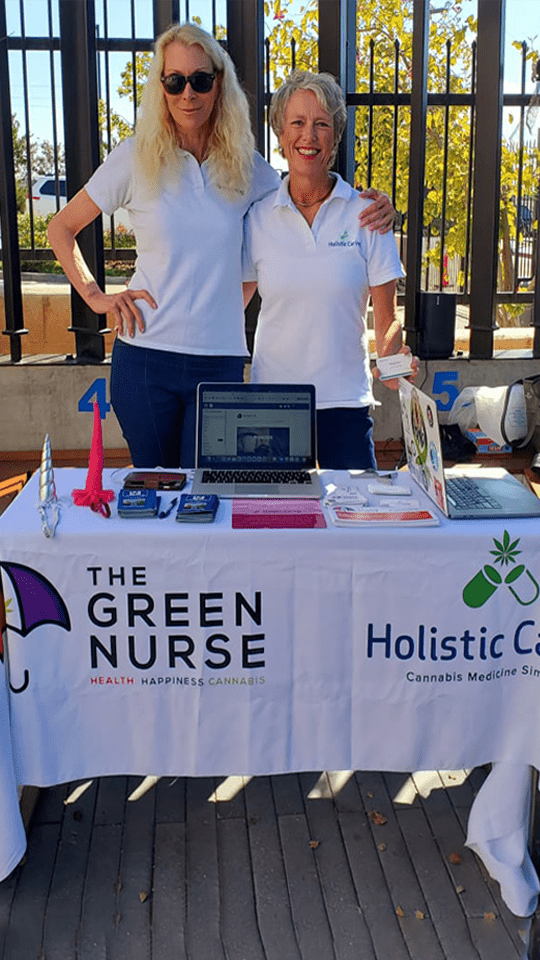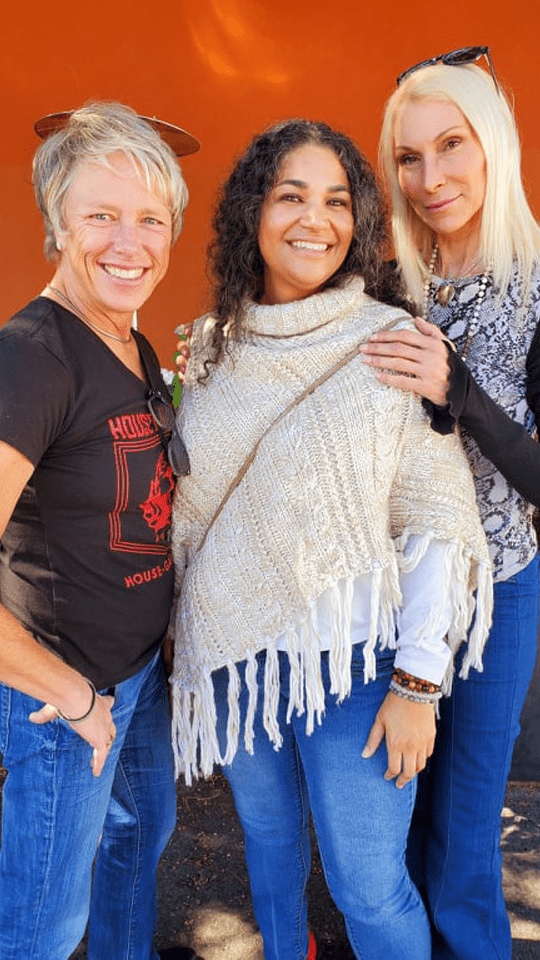 Our FREE Green Nurse Line services will support your efforts in this new paradigm of cannabis. The therapeutic use of cannabinoids and other progressive therapies needs clinical guidance. Our Green Nurse Team brings it all to life through a supportive framework within our comprehensive ecosystem for patients, providers, and producers.
Within that ecosystem, we have tools to empower patients with:
Live Community Outreach Events
We source out what patients want and need and bring it to them via tele-health!
1:1 Coaching & Connection to bridge conventional and cannabis medicine
Green Nurse Approved; specific product education for your consumers
Integration of complementary progressive tools to support the Endocannabinoid System
Hope - Inspiration - Growth - Healing
Become a Green Nurse Approved Brand Partner
Choose one of our two packages or à la carte options
$
1500
/monthly minimum
3 month commitment with renewable option
tax deductible
Nurse Line Access for your dispensary or CBD brand

Green Nurse Approved Vendor & Directory Listings

Social Marketing on Holistic Caring Social Platforms
Full Pack
$
5000
/monthly minimum
3 month commitment with renewable option tax deductible
Nurse Line Access for your dispensary or CBD brand

Green Nurse Approved Vendor & Directory Listings

Social Marketing on Holistic Caring Social Platforms

Recorded Green Nurse Podcast appearance for combined sales & marketing

Access to Medical Cannabis Industry Professional Pathway

Creation of Condition-based recorded webinars and/or live events (1 per month)
à la carte
$500 - Green Nurse Approved Vendor Application

$500 - 3 Hour Nurse Consultation for Events

$1000 - Award Winning Podcast Appearance

$1000 - Affiliate Marketing Package