Sherri receives an email from a mom of two boys who interviewed her for a school project on Cannabis. The mom who arranged the interview at the GreenNurse Group is also a nurse.
"I wanted to say thank you again for giving Jack and Kyle the opportunity to speak with you the other day. I talked with both of them about the important role they are playing in educating their peers on being knowledgeable about healthcare options available to this upcoming generation. We have all been touched by the opioid crisis and there has to be a better way – and that's through education!
Both Kyle and Jack have had surgery due to sports injuries, and both of them were sent home with oxycodone – with no education, except: take as directed. No warnings of side effects, of addictive components or anything for that matter. Luckily for these two, they have parents in the healthcare system (Kyle's mom is a pharmacist and I'm a nurse) so we did the education with them. But think of all the people that don't receive vital information. I want them to do a great job on what they have learned from you, their research and through personal experience to help others make good decisions – they are our future!
I was also glad I got the opportunity to sit in and listen to you. I myself have always chosen to take the more 'natural' approach in caring for myself and others. This has been a challenge in my career as an RN as I am witness to what I consider to be the overuse and misuse of pharmaceuticals. I do realize there is plenty of good, but also there are other ways for us to take care of ourselves.
What I found most interesting and educational for me while listening to you on Sunday was subject of the Endocannabinoid System! Something that is not spoken about in the medical world (at least not in my career experience). This is a something that I have been looking more into since our meeting and it is also something that I know I have been instinctively practicing, even though I didn't have a name for it!
I started growing outdoor cannabis 3 years ago (about to start my 4th seasonal grow) for fun when it became legal in MA – well I fell in love with the plants and I was really good at it. No chemicals, no pesticides. Grown organically with my own compost, organic soil that I mix in every year and rainwater and love! Just being with them is so therapeutic! At the same time, I was able to teach my two youngest children how to respect the plant. Of course I had such an abundance of this beautiful flower, so I took to the kitchen and made salves, oils, edibles, etc. I have been gifting my concoctions ever since. I realize this has been a hobby of mine and I have not stepped out of my realm of practice, but I would rather see a fellow nurse first try a 1/2 teaspoon of my cannabis infused sunflower oil before bed than to seek a Rx for Ambien, or to try a warm bath and to rub a salve made with cannabis and eucalyptus before using an over the counter pain reliever for aching joints. I have continued to get great feedback from family and friends.
So with all of that being said, I think you are doing a great service in bringing forward the important place that cannabis holds so others can live their best lives! Thank you! Looking forward to seeing you again!
Peace and love,
Kim"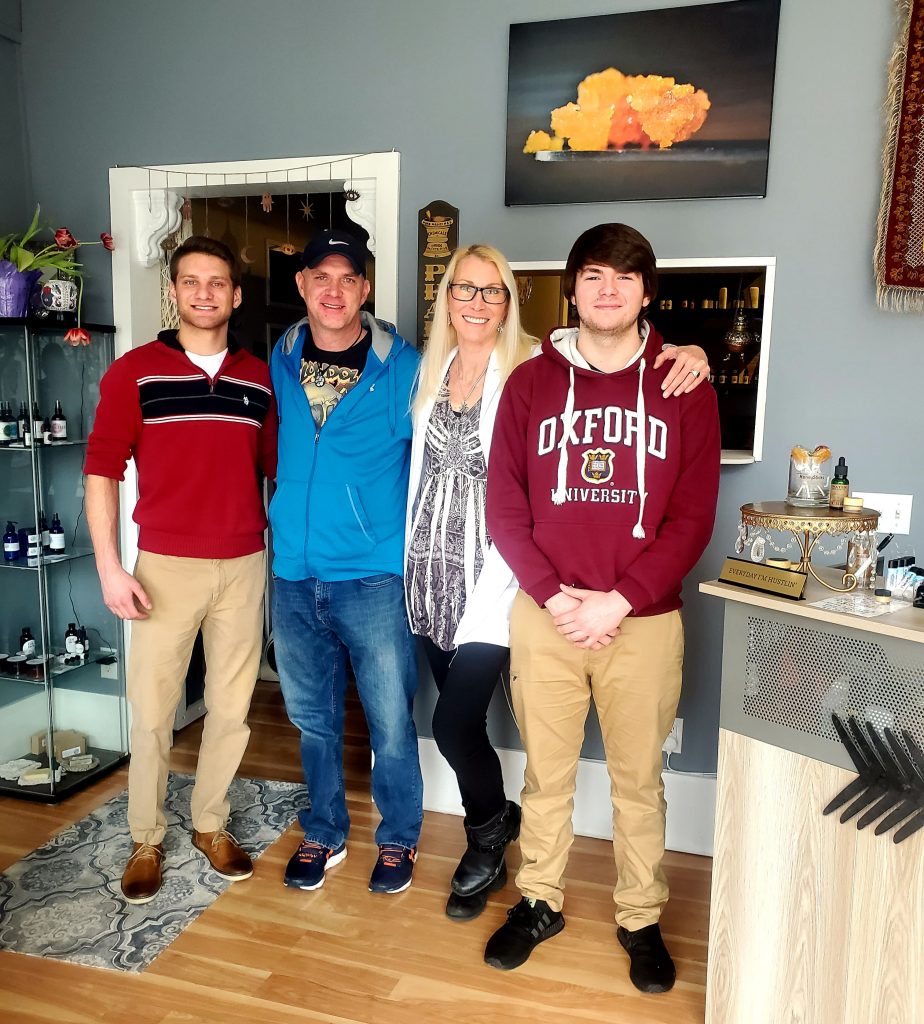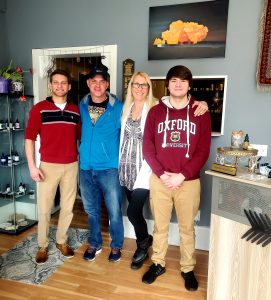 The boys will be appearing on a special edition of "GreenNurse on The Go, Living Your Best Life" podcast in the next month after they have completed their presentation to report to our viewers there experience presenting on such a controversial subject in the schools.
MEDICAL CARD SPECIAL EXTENSION THROUGH 4/20/20